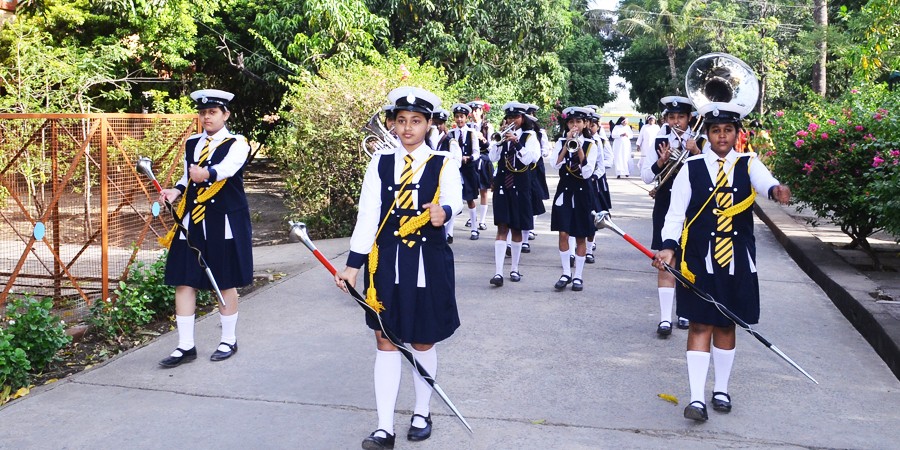 The middle schools follow the NCERT curriculum through different methods and approaches and the school caters to the needs of each child infusing them with knowledge and understanding for enriching their overall personality by promoting the reading habits with a purpose to create independent thinking not. This not only helps to create their own knowledge but also critically interpret, analyze and evaluate everything with objectivity and fairness.
The senior classes in the + 2 level, the students are free to choose any of the three streams i.e., PCM, PCB and Commerce with optional subjects of Hindi, Sanskrit, Computer Science, Physical Education, Painting, Economics following the prescribed text books published by the NCERT, creating learners for the 21st century through thoughtful studies and aiming at a mastery of their techniques by continuous practice and examples through a practical approach and a minimum of theory and rules.


School provides various opportunities to discover, develop and deploy their talents through various competitions, team work, assigning responsibilities, developing leadership qualities; generating values and empathy towards their fellow-beings through their daily life experience. Time bound study programme, workshops, seminars, educational tours help the students to face the daily challenges and to make a difference in their life.



Through their formal education students are sensitized about coping with the time management to explore the world beyond the set text